Anti-Keheliya NCM debate from 6-8 Sept.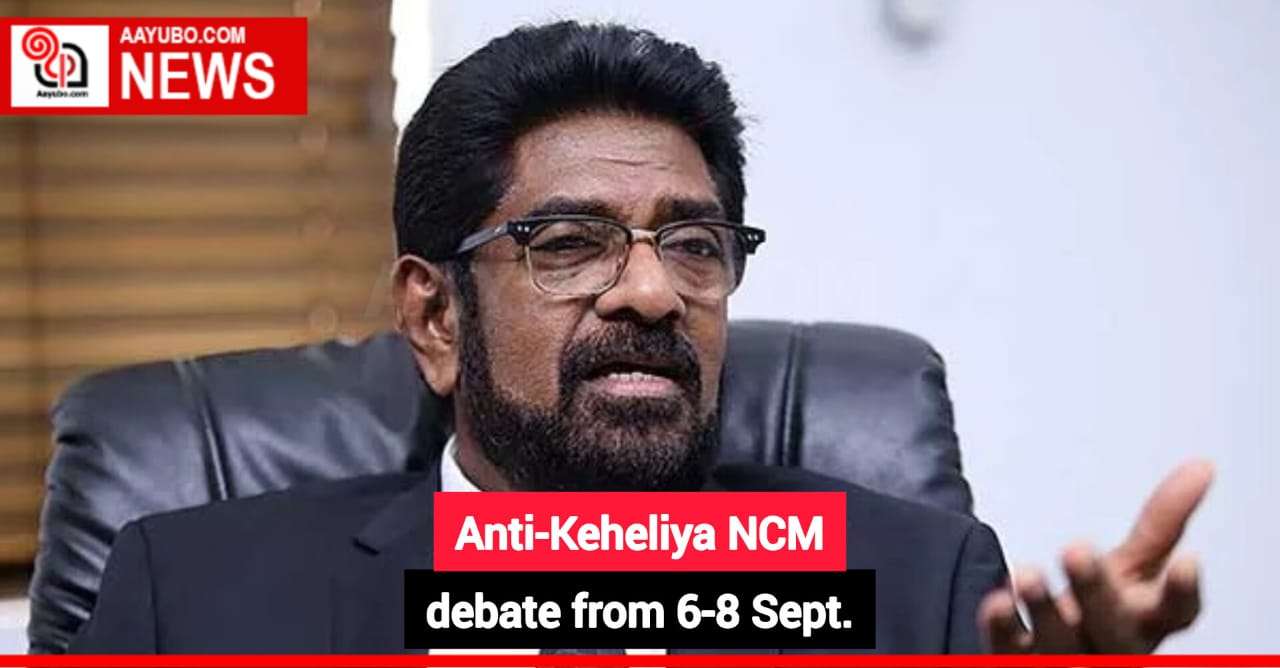 The Committee on Parliamentary Business has scheduled dates for the debate on the no-confidence motion (NCM) against Sri Lanka's Health Minister Keheliya Rambukwella.
The motion was tabled by the main Parliamentary Opposition party, the Samagi Jana Balawegaya (SJB), with support from other Opposition Parliamentarians.
The debate is set to take place over three days on September 6, 7, and 8. The motion has been signed by 45 Members of Parliament (MPs), including representatives from various Opposition parties.
The motion raises concerns about the crisis in the health sector, particularly issues related to substandard or low-quality drugs, and calls for accountability and action.
The move for a no-confidence motion against the Health Minister comes in response to a series of incidents involving suspicious deaths and injuries of patients treated in State hospitals, possibly due to substandard drugs.
The health sector has also faced challenges with malfunctioning equipment due to unpaid maintenance contracts. Minister Rambukwella has denied any wrongdoing and has emphasized his efforts to secure funds for contract payments from the Treasury.
81 Views