Second Base Jumping event from Lotus Tower starts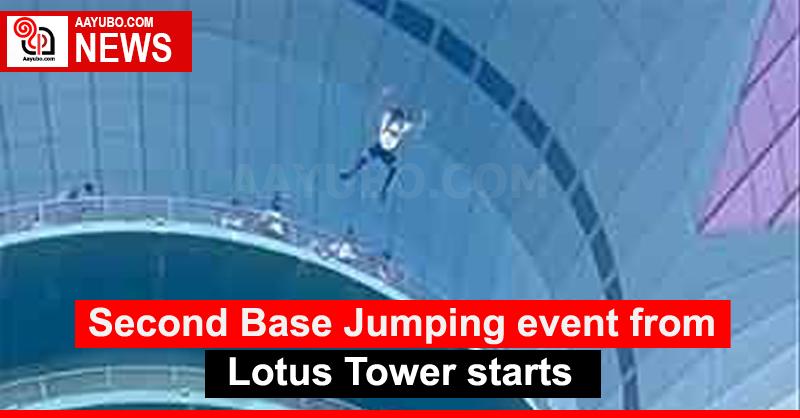 The second wingsuit Base Jumping event was launched a short while ago and the frist jump was experienced from the top, the Lotus Tower management said.
The jump was from the observation deck of the tower at the 29th floor. The first jumper reached land within the premises of the Tower.
Six jumpers are taking part in this event.
The Lotus Tower management invites the public to come and witness the event.
96 Views