Deduru Oya reservoir spills due to high rainfall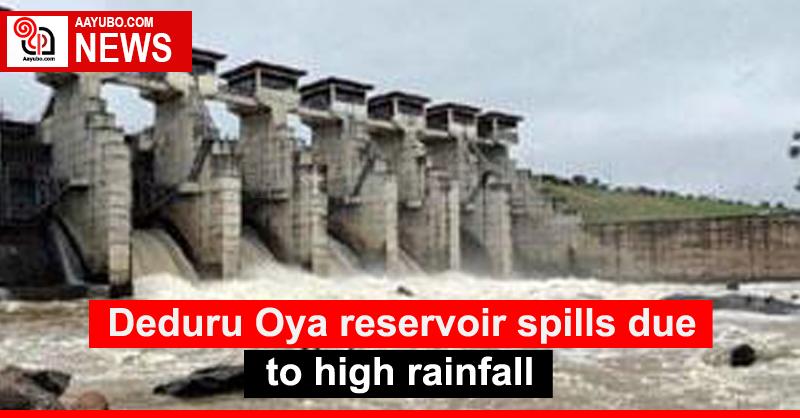 With the considerable rainfall received in catchment areas of the Deduru Oya Basin, the Irrigation Department said water is being discharged from the reservoir at a rate of 16,800 cubic feet per second.
The department also mentioned that there is a possibility of increasing the spill discharge from the Deduru Oya reservoir.
By analyzing this situation and the river water levels of hydrological stations in Deduru Oya, there is a possibility of a minor flood occurring in lowlying areas of the Deduru Oya valley in Wariyapola, Nikaweratiya, Mahawa, Kobeigane, Bingiriya, Pallama, Chilaw, Arachchikattuwa and Rasnayakapura D/S divisions.
Residents in these areas, as well as motorists passing through, are asked to pay close attention to this.
Disaster management authorities are requested to take adequate precautions in this regard.
68 Views