The PM of India hosts the President of SL at the Opening Ceremony of Kushinagar International Airport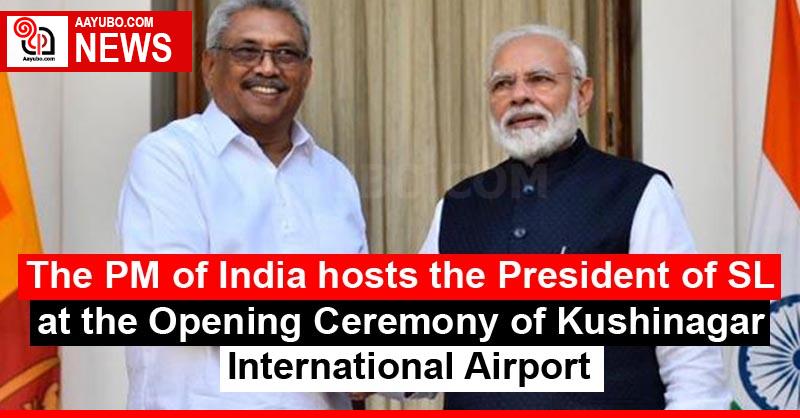 Prime Minister Narendra Modi and Sri Lankan President Gotabhaya Rajapaksa will pay a state visit to Kushinagar in Uttar Pradesh next week on October 20.

It is reported that the President of Sri Lanka will be accompanied by a delegation of 2 dozen members and 125 Buddhist monks.

UP Chief Minister Yogi Adityanath also visited Kushinagar on Tuesday to review its activities and visit the temple and the main stupa.

The Sri Lankan delegation, including the President of Sri Lanka and Modi, and 125 Buddhist monks are scheduled to visit the main stupa, the Mahaparinirvana Temple, and possibly the Buddhist Temple in Sri Lanka.
182 Views