Obtaining Permission to Start a Ferry Service between Karaikal and Jaffna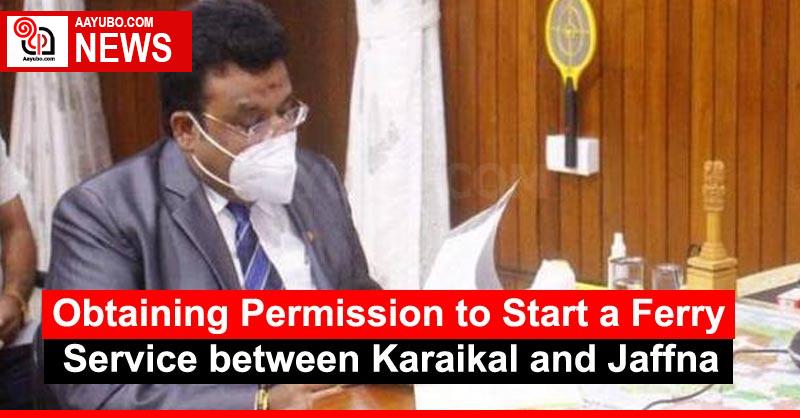 Puducherry Lieutenant Governor Thamilizai Soundarajan said he was awaiting approval from the Indian Ministry of External Affairs to start the proposed ferry service between Puducherry, a central jurisdiction, and the Karaikal Port in Jaffna, Sri Lanka.

NCC naval cadets from Puducherry to Karaikal explored ocean voyages, she said, adding that in the past, shipping services between Karaikal and Jaffna were available but were suspended due to various reasons.

As part of its efforts to promote tourism, the Ministry of Shipping has proposed to launch a ferry service between Karaikal and Jaffna covering 56 nautical miles (103.7 km) in February 2021.

Exploring the port of Puducherry by NCC cadets, she said it was part of an effort to instill courage in the youth and their ability to overcome all challenges.
227 Views