Mendis, Gunathilake and Dickwella's local cricket ban lifted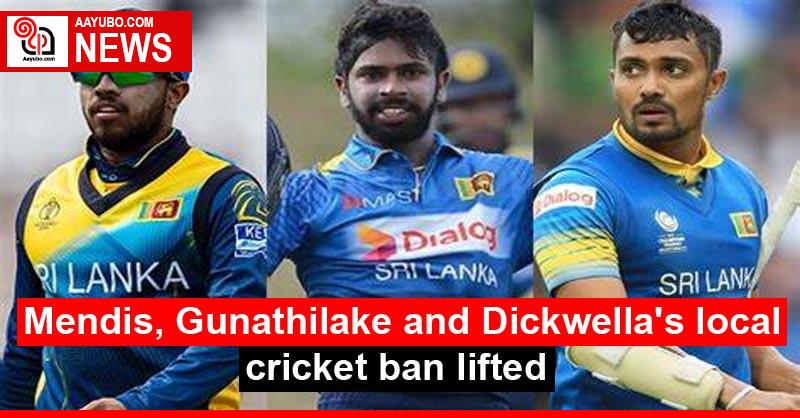 Cricket Secretary Mohan de Silva has confirmed that Kusal Mendis, Danushka Goonetileke and Niroshan Dickwella will be given the opportunity to represent Club Cricket next month.

Meanwhile, former national captain Angelo Mathews will inform Cricket in writing and will be considered for selection after returning to national service.

Mathews informed Sri Lanka Cricket in writing on Monday that he would like to return and would therefore join the Center for Advanced Performance for future international tours.
181 Views