Existing restrictions may be extended until October 31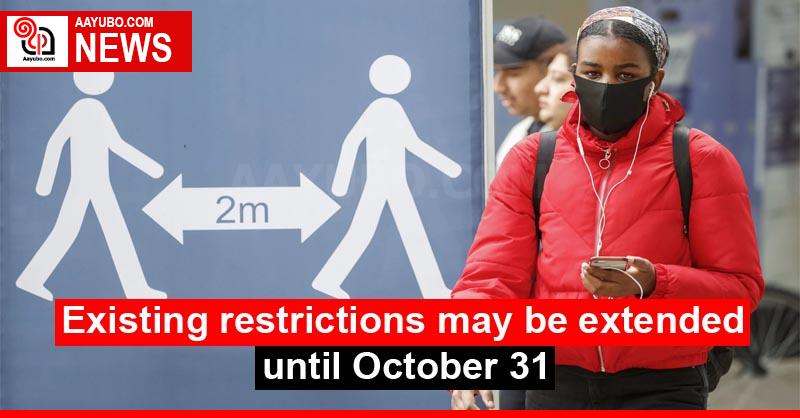 The restrictions, which were due to be lifted from October 16, will remain in effect until October 31, sources said.

Following the lifting of the curfew on October 1, the Ministry of Health issued a new set of guidelines on September 30 for two steps to be taken in October.

Deputy Director General of Health Services Dr. Hemantha Herath said that steps will be taken to extend or remove restrictions on the behavior of the people.
178 Views