Sri Lanka's 2025 Champions Trophy hope dashed after World Cup disappointment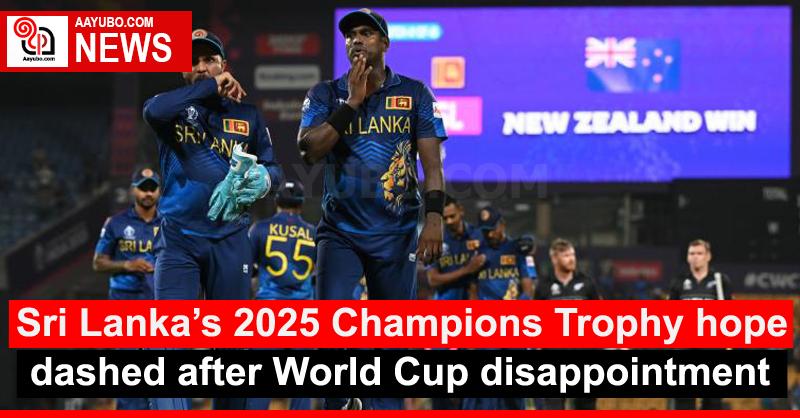 The Sri Lanka Cricket team will miss the 2025 ICC Champions Trophy due to their failure to qualify, following a disappointing performance in the ICC Cricket World Cup 2023.
Finishing ninth in the group stage with only two wins out of nine matches, they fell short of the top eight teams that automatically qualify for the Champions Trophy.
The Champions Trophy, held every two years, showcases the world's top eight ODI teams competing for the title. The upcoming 2025 edition, hosted by Pakistan, will proceed without Sri Lanka, presenting a significant setback for the nation's cricket enthusiasts.
The 2025 ICC Champions Trophy will feature eight of the world's top-ranked ODI teams: Australia, England, India, New Zealand, Pakistan, South Africa, Bangladesh and Afghanistan. These teams earned their spots in the tournament by finishing in the top eight of the 2023 ICC Cricket World Cup.
83 Views