Senior DIG Deshabandu refutes claim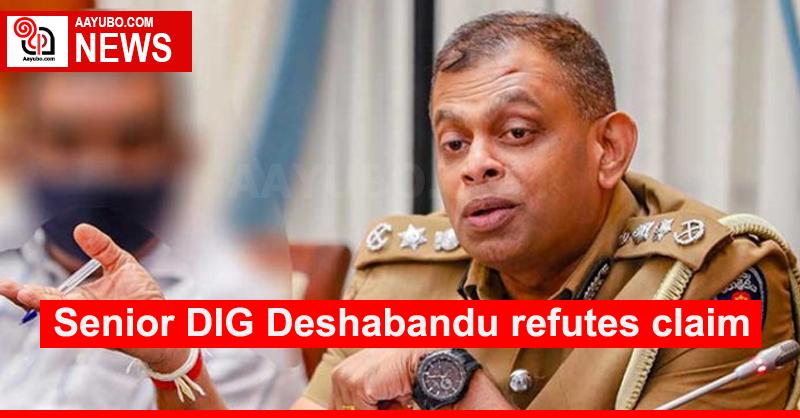 Senior DIG Deshabandu Tennakoon yesterday refuted the claim that he had accepted a confidential consultancy role with Sri Lanka Cricket (SLC) and asserted that if there were any substantiated proof demonstrating that he had received any form of benefits from SLC, he would promptly resign from his current position.
According to letters shared on social media, SLC offered Tennakoon a secret consultancy role as an advisor to the Consultant Security and Marshalling on August 7, 2021, for a two-year period. The offer included LKR 150,000, 200 litres of petrol, LKR 5,000 for phone calls, a laptop, and medical insurance.
In response to the allegations, Tennakoon told the Daily Mirror that despite receiving the offer, he declined it in accordance with the constitution. He assured SLC that, as the Senior DIG, he would still cooperate on security matters. "If anyone proves that I received anything from the Sri Lanka Cricket Board, I will resign immediately from my post and from the Police Department," Tennakoon said.
Anticipating potential accusations, Tennakoon explained that he never accepted the offer, suspecting that certain individuals might use it to tarnish his reputation.
He emphasized that he did not receive any funds from the SLC board.
"When the SLC offered me the position, I informed the Ministry of Public Security and submitted a written report. At that time, Ministry Secretary Jagath Alwis, advised him not to accept the offer, predicting that it could become an issue for me in the future," he said.
Tennakoon said that aside from SLC, he collaborates with various institutions on security matters as the Senior DIG in the Western Province.
78 Views