Substandard diesel stock being released: Sajith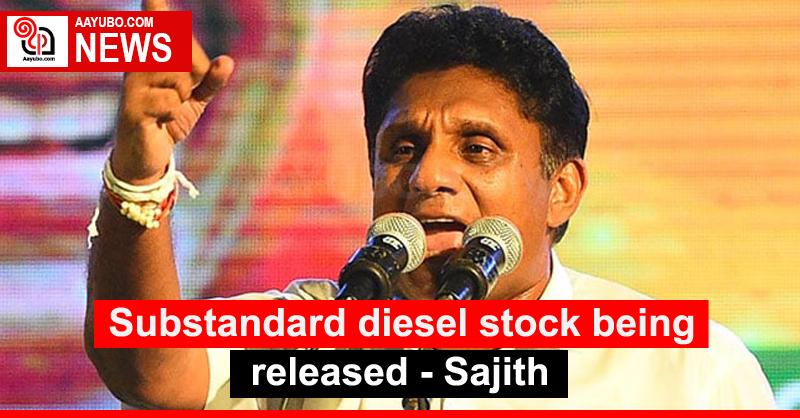 A stock of 40,000 MTs of substandard diesel is being released to the market despite quality failures, Opposition Leader Sajith Premadasa revealed today.
He told Parliament that samples of the diesel shipment of 40,000 MTs which had arrived at the Colombo Port from Singapore on November 5 had failed quality tests and this particular stock of diesel is being distributed at the Kolonnawa terminal.
He said two LIOC laboratory test reports on the samples of the diesel stock had detected that it is of inferior quality.
92 Views