IMF's first EFF review for Sri Lanka kicks off today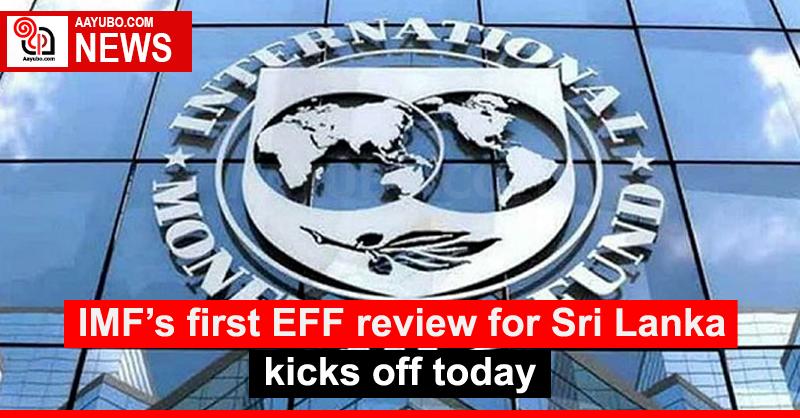 Sri Lanka will soon find the status of the progress made in its reform efforts, with the International Monetary Fund (IMF) all set to kick off the review process today.
The IMF Resident Representative Office shared with Mirror Business that part of the team arrived in the island nation yesterday and the remaining will fly in today. The review will go ahead as per the schedule previously planned. The team will be in Sri Lanka till September 27.
The review will be the first for the Extended Fund Facility (EFF) arrangement for Sri Lanka.
While several opinions have been shared in the recent weeks on how Sri Lanka has fared in its efforts to pass the first review with the IMF, the overall sentiment, including that of the former Central Bank governor, is that the island nation is in a good position.
Central Bank Governor Dr. Nandalal Weerasinghe too in his recent addresses to the business community expressed confidence in facing the IMF mission, as several of the required measures have been rolled out as expected.
The review, which is the formal assessment, will consider the performance shown until the end of June. If the progress meets the satisfaction of the IMF team and gets the approval of the staff and Executive Board of the IMF, Sri Lanka will gain access to a disbursement of about US $ 338 million.
Earlier in May, the IMF's staff mission, led by Peter Breuer and Masahiro Nozaki, was in Sri Lanka to discuss the economic developments and IMF support programme.
While acknowledging that the macroeconomic situation in the country is showing "tentative signs of improvement", the team concluded its staff visit stating that the "overall macroeconomic and policy environment remains challenging".
In March, the IMF Executive Board approved a 48-month EFF of about US $ 3 billion to support Sri Lanka's economic policies and reforms, which marked an important step towards the resolution of the crisis.
Sri Lanka immediately received an initial disbursement of about US $ 330 million from the EFF arrangement.
50 Views