Four family members missing in Balangoda due to landslide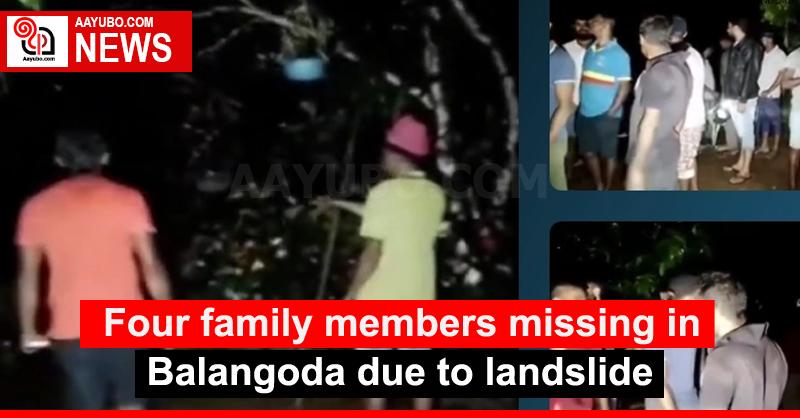 Four members of the same family have gone missing following a landslide in Gawaranghena, Balangoda last night, police said.
The calamity resulted in the damage of three houses in the area, and the mother, father and two daughters residing in one of these houses are currently unaccounted for.
Police launched investigations to find whether the missing family members were buried under the debris caused by the landslide or if they managed to move to a different location during the incident.
Measures have been initiated by the police and security forces to evacuate residents from several other houses in the affected area.
Efforts are underway to locate and rescue the missing individuals.
75 Views