The President never said he failed - Dullas Alahapperuma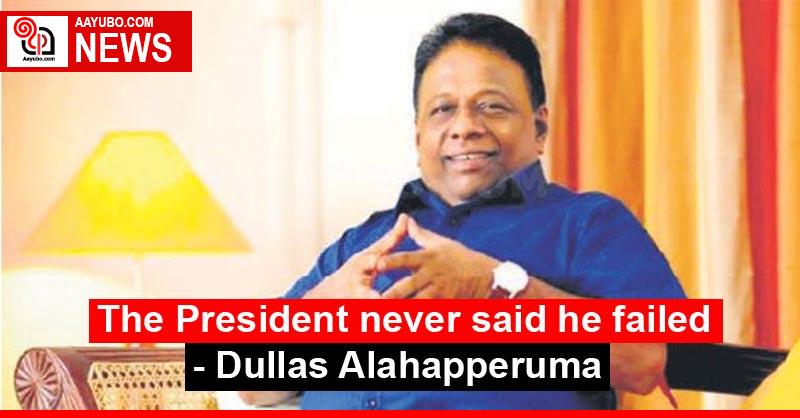 President Gotabaya Rajapaksa never said that 'he failed' as interpreted by certain media but admitted that he and the cabinet were not able to fulfill fully the aspirations of 6.9 million who voted him into Presidency, Cabinet spokesman, Mass Media Minister Dulles Alahapperuma said yesterday.

Trade Minister Bandula Gunawardana said the government has not failed in anyway as it has done a great job performing in a commendable way to do the job entrusted to it by the people.

"Under President Mahinda Rajapaksa, Sri Lanka became a fully active worksite from an unproductive baron land" he said.
166 Views