Distribution of petroleum products and fuel declared as essential services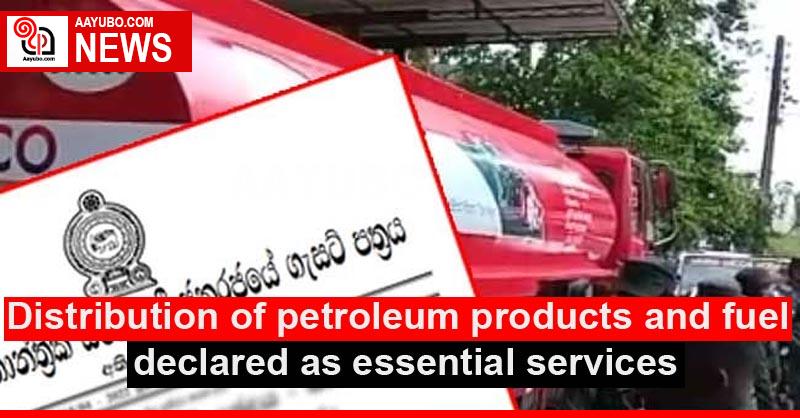 President Gotabhaya Rajapaksa has issued a special gazette notification declaring all services related to the supply, distribution or distribution of electricity, petroleum products and fuel as essential services with effect from 20 June 2022.

At the same time, the Gazette declares that all services, work or labor are essential services that are required or required for the maintenance, reception, care, nutrition and treatment of patients in hospitals, nursing homes and dispensaries.

This announcement was made by President Gotabhaya Rajapaksa in accordance with the powers vested in him under Section 2 of the Essential Public Services Act No. 61 of 1979.
33 Views