A suicide bomber has killed three people in the Ugandan capital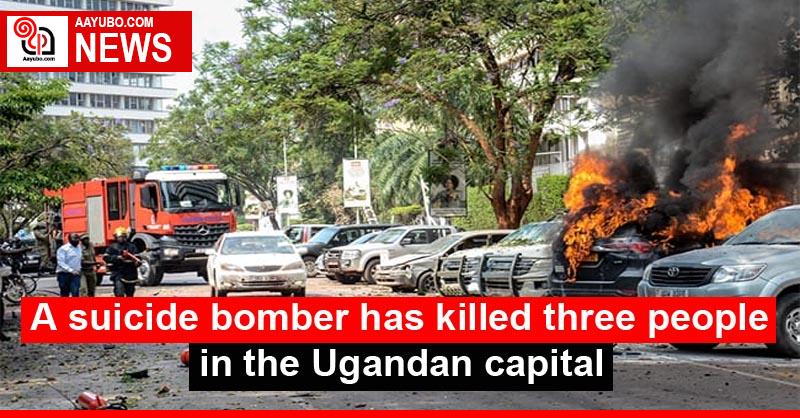 A suicide bomber wearing a backpack carried out the first blast near the checkpoint at the police station, which killed two people, Enanga said.
Anti-terrorism police caught another person who was preparing to carry out an attack, Enanga said, adding: "We are now pursuing other members of the terror group."
The al Qaeda-linked Somali insurgent group al Shabaab has carried out deadly attacks in Uganda in the past, including a 2010 attack that killed 70 people.
Last month, Islamic State made its first claim of responsibility for a blast in Uganda - an attack on a police station in Kampala's Kawempe neighbourhood in which no one was killed.
Police said it killed a waitress and wounded three others, and linked it to the ADF, which has pledged allegiance to Islamic State.
241 Views