The president's son is sad - Telling his father to come back to America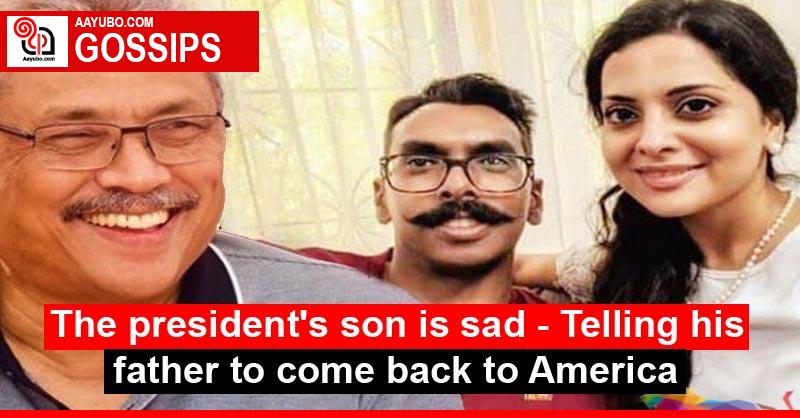 The President was able to relax with his family and friends while attending the summit while leaving for an official visit to the American Center to attend the UN General Assembly on the 18th.

It is reported that the son of the President is deeply saddened about the fate of the appointment and he has not received any help from his family members to protect himself from the danger, reports say.

Close political sources report that his family and friends discussed the current political environment at a time when the United States is in turmoil.

When he lost them, his son Daminda Manoj Rajapaksa told him to return to the United States with his family if he lost the support of family and friends. He is a software engineer by profession and works at NASA around the world.
One of them reports a request after paying close attention to the social behavior of Sri Lanka.
3207 Views