Chamika explains the backstory of the popular photo of him receiving a bat from Panday.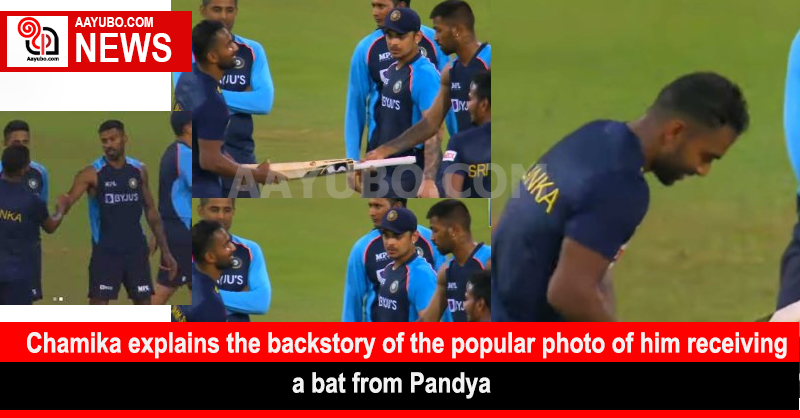 The public has been given an exact idea of an incident between Sri Lankan batsman Chamika Karunaratne and India's Hardik Panday during yesterday's first Twenty-20 International in Colombo.
On social media, images of Pandya giving off a cricket bat to Karunaratne, who made his debut for Sri Lanka in the match, which India won by 38 runs, went viral.Hardik Panday was Chamika Karunaratne's role model, hence the bat he received from him was a gift.
Source : Newswire.lk
593 Views