GSMB has made a profit of 2028.33 million by issuing 777,000 licenses, the Env. Ministry said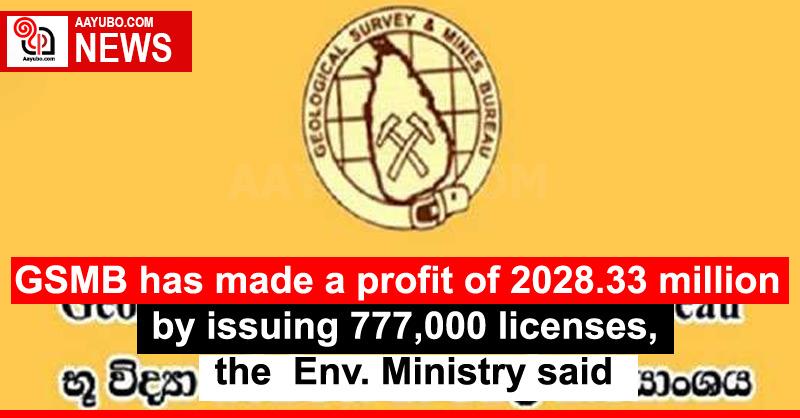 The Geological Survey and Mines Bureau (GSMB) had issued 777,000 licenses for sand, gravel, soil transportation and the issuing of such licenses will exceed one million by the end of this year, the Environment Ministry said.

This revenue was earned through issuing of mining and transport permits and licenses for the export of mineral resources as well as geological surveys carried out by various external agencies, especially for sand, rubble, gravel, and soil.
156 Views