Four Sri Lankans arrested in India over theft of over INR 5 million from car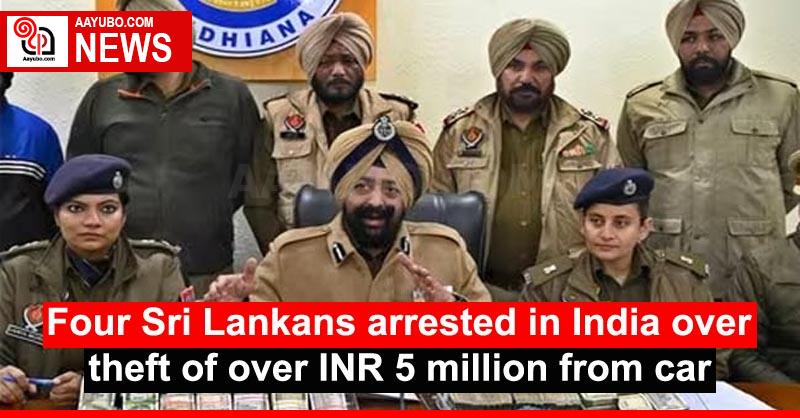 Indian Police arrested four Sri Lankan nationals Wednesday (11 Jan.), for allegedly stealing over 5.7 million Indian rupees from a car after breaking its window panes with a slingshot a fortnight ago.

The suspects are believed to be responsible for a criminal gang by the name of 'Thak Thak', based in Madangir Colony in South Delhi Indian media reported, adding that they reside in temporary shanties in Delhi and other states.

Police also recovered INR 4.6 million from the possession of the accused, as they are believed to have conducted multiple such thefts in the past.

Ludhiana Commissioner of Police Mandeep Singh Sidhu said that several raids had been conducted in different locations based on CCTV footage which was used to trace the thieves, assuring that the gang would be produced in court Thursday (12 Jan.)
21 Views