Cricket's shortest format T10 League arrives in Sri Lanka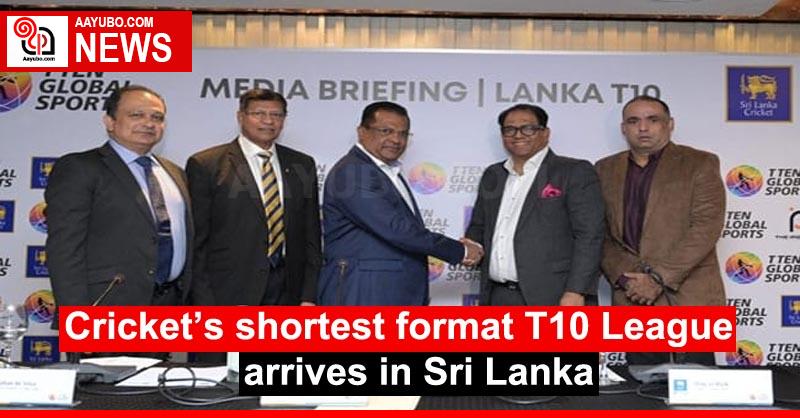 The tournament will be called the Lanka T10 League and is expected to attract plenty of fans with its dynamic brand of cricket.

"The introduction of the fastest cricketing competition in Sri Lanka is definitely a great addition to our cricketing calendar, and we are happy to be a part of the forward journey of the game, which continues to evolve to be on par with the changing dynamics in the global sporting arena, and I wish to commend TTen Global Sports for its role in this latest initiative," Shammi Silva said.

"We are extremely happy to announce the launch of the Lanka T10 League, which is the shortest format of the game, and I am confident that this competition will provide entertainment and excitement to the fans, quality competition for the players, and valuable exposure for the stakeholders," Mohan de Silva said.
16 Views