Cannot increase electricity tariffs just to pay CEB salaries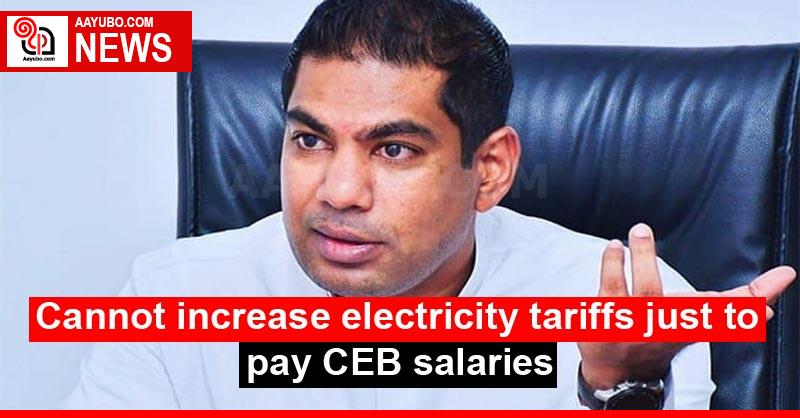 The CEB should allow renewable projects to proceed and reduce generation cost rather than increasing tariffs to pay their own salaries, Minister Wijesekara pointed out.

He revealed that the CEB recently sought to increase the electricity tariff by 300% to purchase electricity from diesel-powered power plants and to pay the salaries of its officials. They alleged that the proposed amendments, which are to be tabled in the parliament today, are an attempt to scratch the competitive bidding process.

However, pursuant to the Act, the process of competitive bidding in electricity procurement from the private sector assures that the general public receives electricity for the least cost, they added. Speaking in the parliament, Minister Wijesekara, went on to assure that the amendments to this Act will not affect the competitive bidding process.

This amendment only proposes to give the Sustainable Energy Authority, under its current powers, the necessary opportunity to expedite this process after they are issued the licence, he added.
415 Views