Maha paddy cultivation island-wide to commence on 15 Oct.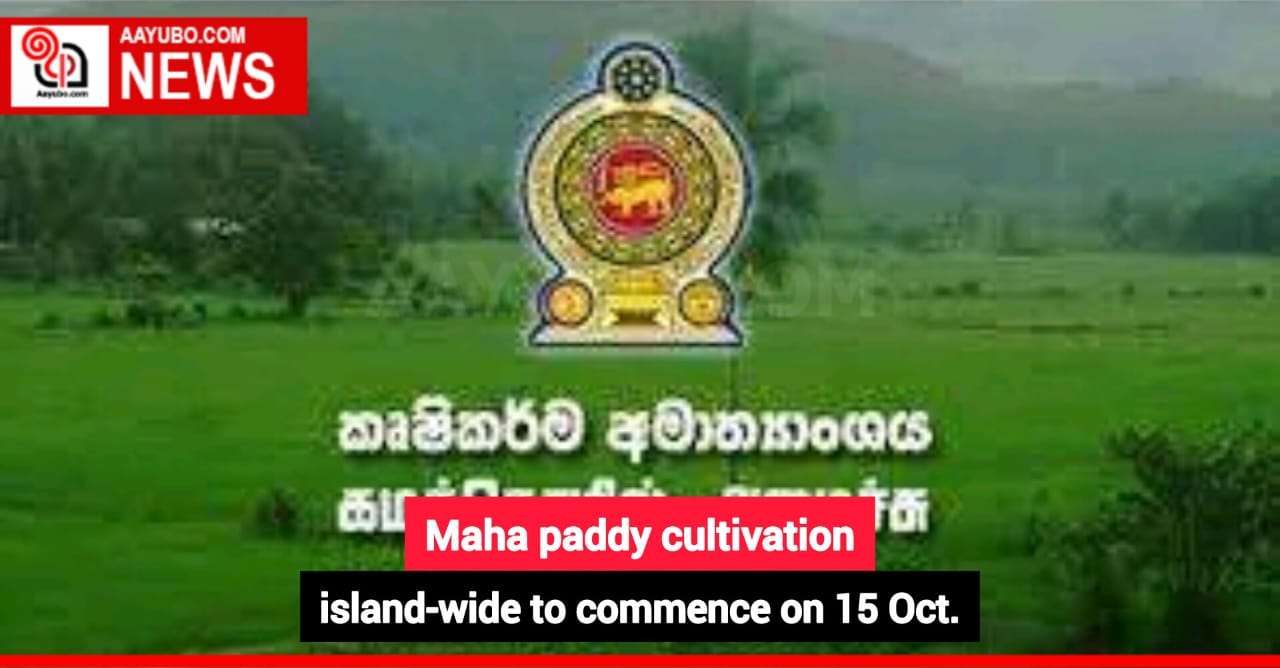 The Agriculture Ministry in Sri Lanka has decided to encourage farmers to begin paddy cultivation in all areas around October 15 for the upcoming Maha cultivation season.
The decision was reached in a discussion involving all departments related to the agriculture sector.
The Ministry highlighted the importance of managing rainwater efficiently and avoiding wastage, especially given the ongoing El Niño process that could result in heavy rainfall during October and November for the Maha season, followed by potentially dry conditions during the Yala season.
The discussion, chaired by Agriculture Minister Mahinda Amaraweera, included representatives from the Ministry, Department of Agriculture, Meteorological Department, Mahaweli Authority, Irrigation Department, as well as university professors, provincial agriculture directors, and trade union representatives.
During the meeting, there was criticism directed at the Department of Meteorology for not providing advance information about the dry weather conditions, which led to damage to various crops beyond paddy and affecting national food production.
Minister Amaraweera emphasized the need for collaboration among all parties involved to plan the crop seasons effectively.
65 Views