Prez. Wickremesinghe joins Sen. Van Hollen and Amb. Chung for conclusion of Kandy Esala festival's Randoli procession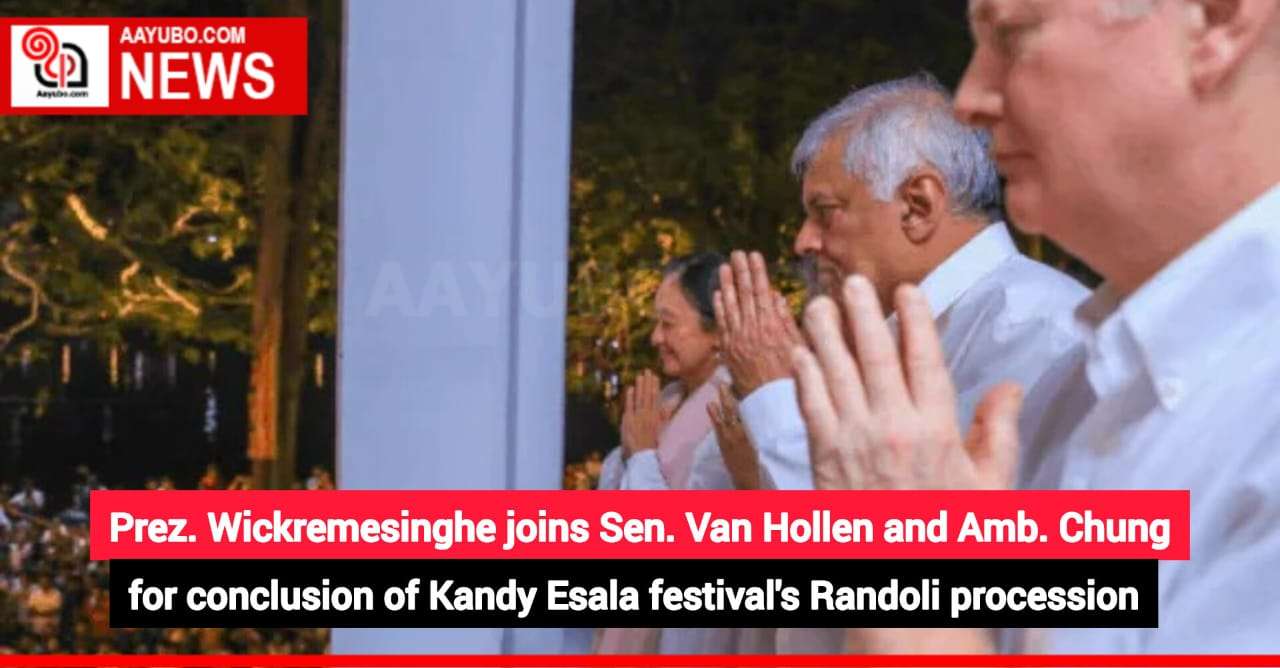 President Ranil Wickremesinghe, along with US Senator Chris Van Hollen and US Ambassador to Sri Lanka and Maldives, Julie Chung, attended the concluding Randoli procession of the Esala festival at the Temple of the Sacred Tooth Relic in Kandy.
The procession started at 7:03 pm, passing through historic streets in Kandy such as Dalada Street, Yatinuvara Street, Kande Street, D S Senanayake Street, and Raja Street.
This year's Esala festival saw a significant turnout, indicating a return to normalcy after the COVID-19 pandemic and disruptions from the previous year.
99 Views