Sri Lanka to lift ban on Glyphosate after 07 years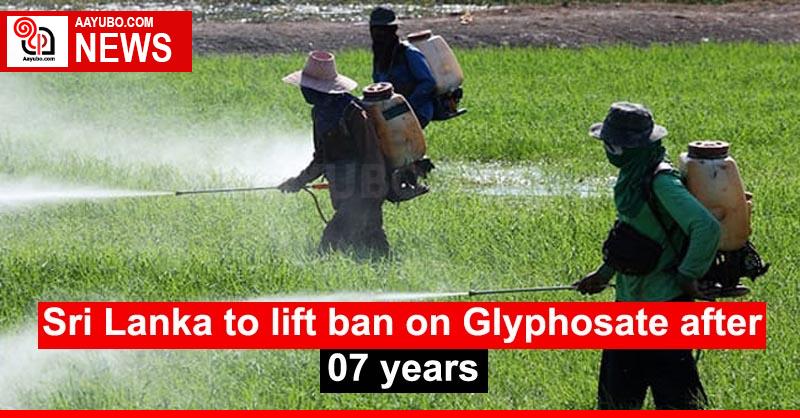 The gazette notification pertaining to the lifting of the ban imposed on the import of the herbicide Glyphosate has been sent to the Government Printer, says the Secretary of the Ministry of Agriculture, Gunadasa Samarasinghe.

The Minister of Agriculture had decided to lift the ban on Glyphosate following inquiries made from various sectors including the representatives from farmers, agricultural experts, and agronomists as to whether the ban should be continued further or not, according to the Ministry of Agriculture.

Accordingly, steps were taken to lift the Glyphosate ban that had been in place for 07 years since 2015, since there was no alternative method for weed control in the agricultural sector, that situation also led to a decrease in harvests, the secretary of the Ministry emphasized. In September, the Cabinet of Ministers had approved a proposal to import Glyphosate for a period of 06 months for all agricultural activities during the 2022/23 Maha Season.

The government had said the decision to ban/restrict the importation of Glyphosate has affected all types of agricultural activities, leading to a decrease in agricultural production and a surge in prices of essential food items. Taking into this account, permission is granted to import Glyphosate for a period of six months to allow farmers to carry out their agricultural activities more productively during 2022/23 Maha Season.

Former President Maithripala Sirisena, in 2015, banned the importation of Glyphosate as some studies had linked the use of the agrochemical to the chronic kidney disease affecting Sri Lankan farmers.
14 Views