Speech Lessons for Sri Lankan Leaders from the Prime Minister of Barbados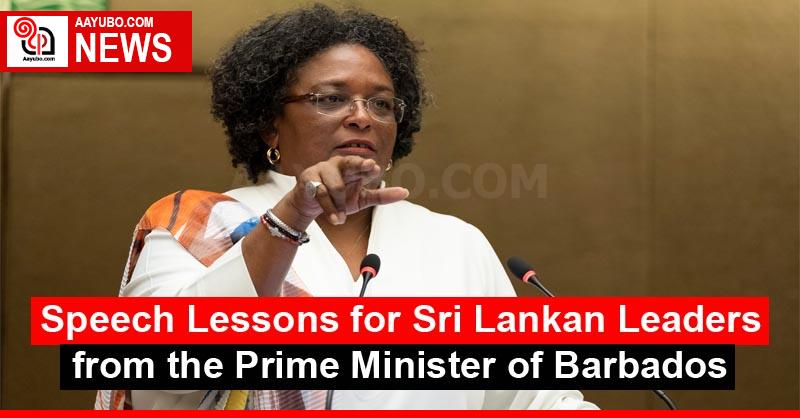 In the last 15 years, Sri Lankan leaders have failed to deliver show stopping speeches in international engagements.
Speeches at the United Nations Climate Change Conference, COP 26 World Leader Summit in Glasgow in October-November by Mottley and Sri Lankan President Gotabaya Rajapaksa make for a distinct analogy.
19 sentences (33%) provided crucial statistics, 13 (23%) of them called world leaders into action, 16 (28%) of them were generic but relevant statements.
President Rajapaksa is not the only Sri Lankan leader who has had this struggle.
199 Views