President assures his support to expand Sri Lanka Scout movement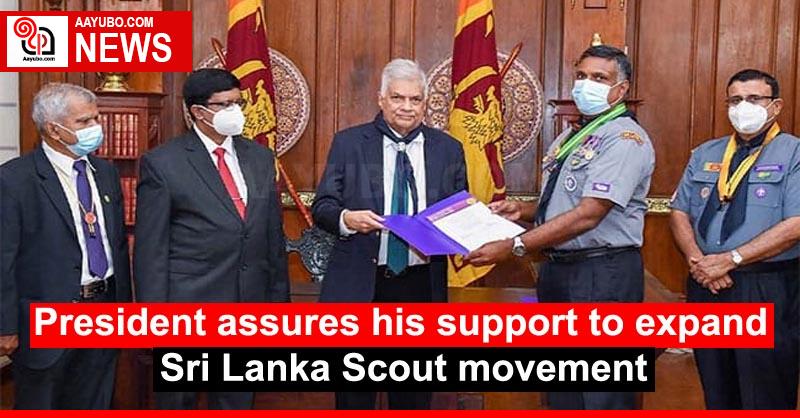 The Sri Lanka Scout Association officially conferred the title of Chief Scout to President Ranil Wickremesinghe this morning (21) at the President's Office, where he made these comments.

The Scout Commissioner, Attorney-at-Law Janaprith Fernando, commissioned and presented the Scout Scarf and the appointment certificate to President Ranil Wickremesinghe.

The commemorative medal for the 60th anniversary of the Homagama District Branch affiliated to the Sri Lanka Scout Association was presented to the President by Girl Scout Potaka Thitulu Kathya.
55 Views