Permission for SFSP to start a business for limited purposes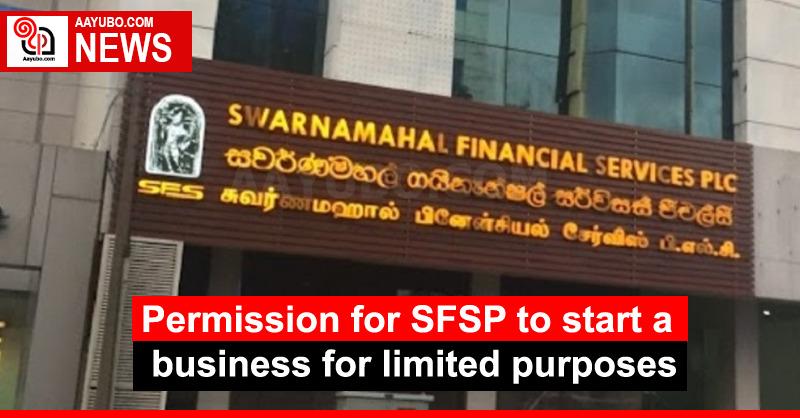 Swarnamahal Financial Services PLC (SFSP) has been granted permission by the Central Bank of Sri Lanka (CBSL) to resume business on a limited time and conditional basis.

CBSL said it would allow Swarnamahal to resume financial services for six months with effect from today (13).

The Central Bank said Swarnamahal Financial Services PLC could only be activated to explore the company's ability to absorb into the "Master Plan for the Incorporation of Non-Bank Financial Institutions".
201 Views