Kundasale PS member remanded over 'Sandagala' theft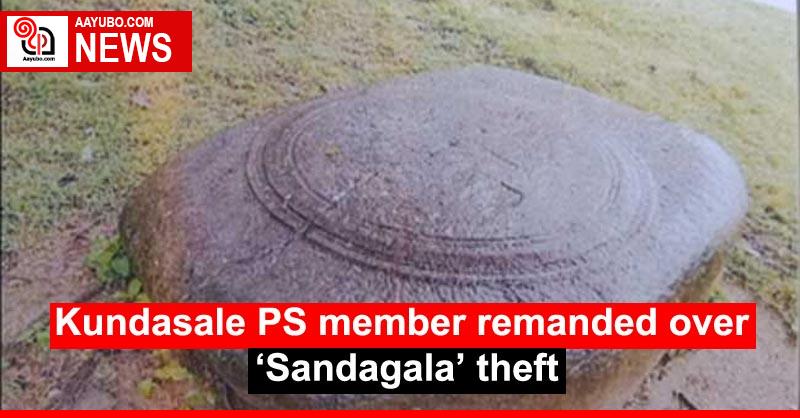 The Theldeniya Magistrate's Court Thursday (12 Jan.) remanded Saliya Perera, a member of the Kundasale Pradheshiya Sabha (PS), belonging to the Sri Lanka Podujana Peramuna (SLPP), and another individual in connection with the recent theft of the 'Sandagala' (moonstone) from the Uda Malwa (Upper Deck) Archaeological Reserve in Kundasale.

Perera was remanded with another individual identified as Roshan Kandanagae, a resident of the Mahawala area in Kundasale, who is believed to have hidden the 'Sandagala' at his residence.The duo have been remanded till 25 January.

Four persons have been arrested over the incident thus far, Sri Lanka Police reported, adding that more arrests are due to be made in this regard, while the three vehicles suspected to be involved in the incident have also been taken into police custody.
23 Views