Ethimale OIC also arrested over cannabis haul at Monaragala SSP's house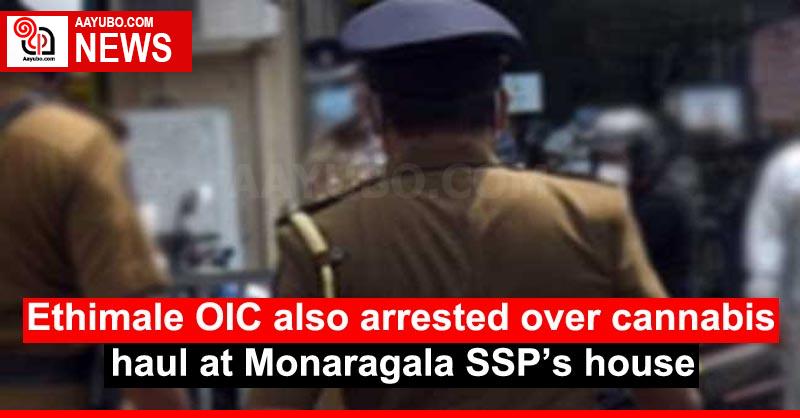 The Officer-in-Charge (OIC) of the Ethimale Police Station was arrested a short while ago (12 Jan.) in connection with the recent incident involving the large haul of cannabis from the residence of the Senior Superintendent of Police (SSP) of Moneragala.

On 09 January, Moneragala SSP, Sisira Kumara ,was arrested by the Police Special Task Force (STF) for being in possession of over 650 cannabis plants and a metal detector.

It was later revealed that the plants had been prepared for drying at the SSP's official residence.
25 Views