CTU's Joseph Stalin remanded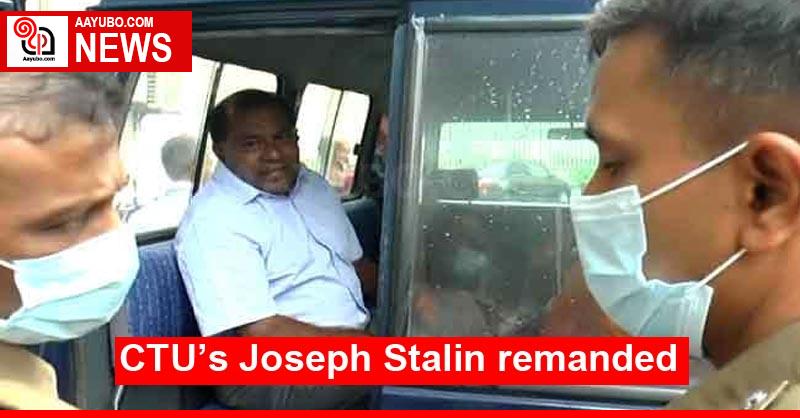 Ceylon Teachers Union General Secretary Joseph Stalin, who was arrested by the police for violating a court order during a recent protest, has been remanded until August 12.

He was ordered to be remanded yesterday (04) after he was produced before the Colombo Fort Magistrate's Court.

He was arrested yesterday evening at the head office of the Anti-Terrorism Unit on the charge of violating a court order during a protest held at Bank of Ceylon Mawatha on May 28.
77 Views