At least 27 dead in China after bus heading to quarantine facility crashes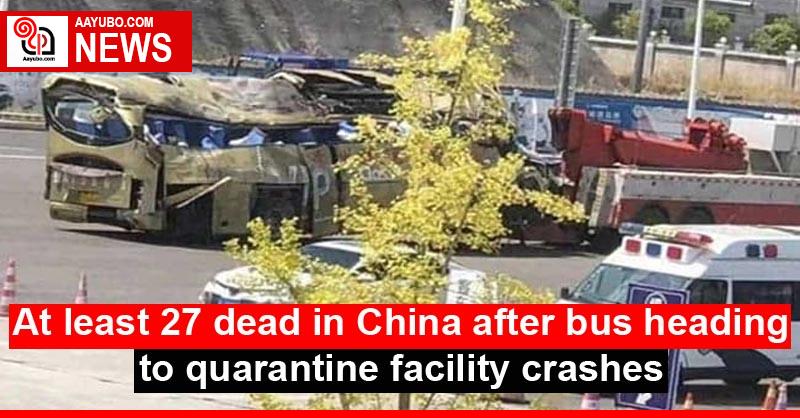 A bus carrying people to a Covid-19 quarantine facility in China has crashed, killing 27 of those on board. The accident sparked anger online from those critical of Beijing's "zero-Covid" policy.

Those who test positive and their close contacts have to isolate at home or in a quarantine facility.

Another comment asked, "When will all of this stop?" The province recorded 712 new cases on Saturday - about 70% of the total for China. Covid policy is expected to be discussed.
37 Views