Arrest warrants issued on Lahiru Weerasekara and Sugathananda Thero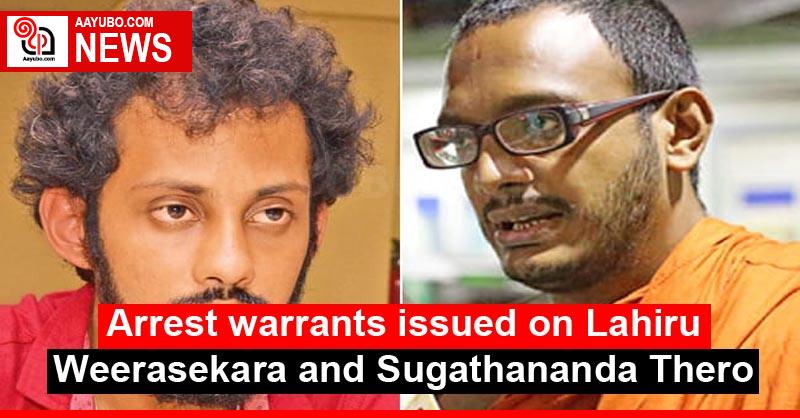 The Colombo Fort Magistrate's Court today issued warrants for activists Lahiru Weerasekera and Reverend Tampitiye Sugathananda Thero not appearing in court.

Weerasekera and Sugathananda Thero did not appear before the court when a case related to the illegal public meeting was called today.

Accordingly, the police requested the court to issue warrants for the arrest of the two.
37 Views