According to the SAARC agreement, Sri Lanka is to return Indian prisoners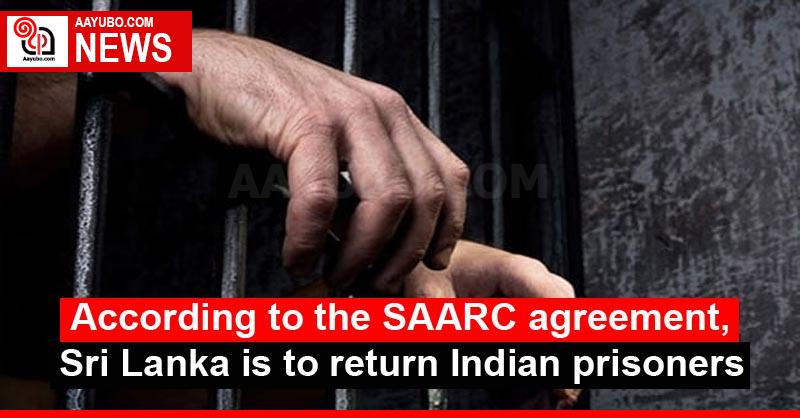 Sri Lanka will hand over two Indian prisoners, who have been serving life imprisonment in the island nation, to India on January 12 and 13, under the SAARC prisoners exchange agreement, a senior prison official said in Colombo.
One of the convicts serving life imprisonment has been in jail for over 12 years for possession and Import of narcotics and charged under the Poisons, Opium And Dangerous Drugs (Amendment) Act, Mr. Ekanayake said.
The second, charged under the Dangerous Drugs Act, is serving in a jail here over the last six years.
200 Views