5 dead, 18 injured in Colorado nightclub shooting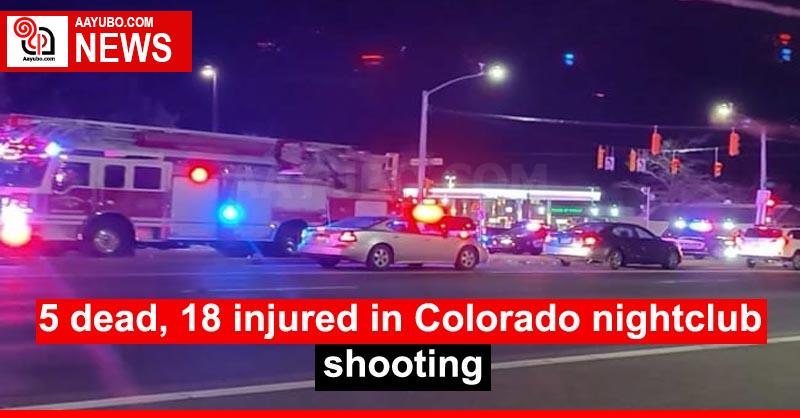 A gunman opened fire in a gay nightclub early Sunday, killing five people and wounding 18 in the latest mass shooting to befall the country in a year in which anti-gay rhetoric has been amped up among extremists.

Lt. Pamela Castro of the Colorado Springs Police Department said police received a report of a shooting at Club Q at 11:57 p.m. Club Q is a gay and lesbian nightclub that features a "Drag Diva Drag Show" on Saturdays, according to its website.

The motive behind the shooting was not immediately known but it brought back memories of the 2016 massacre at the the Pulse nightclub in Orlando, Florida, that killed 49 people. Experts warned that extremist groups could see anti-gay rhetoric as a call to action.
75 Views