4 conditions from Dullas faction for All-Party Government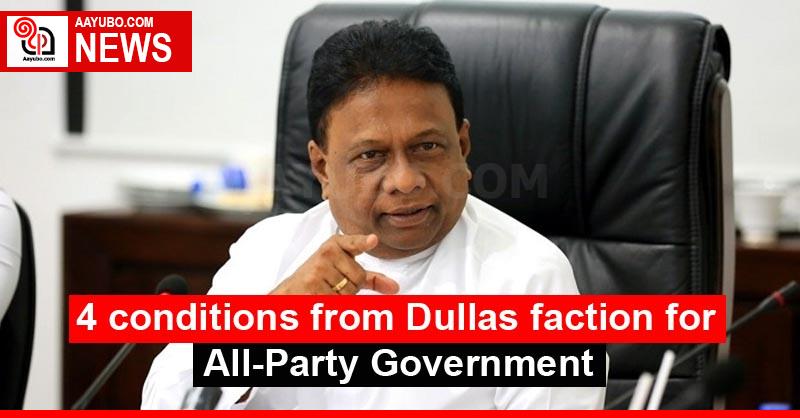 Former Minister Dullas Alahapperuma has laid down conditions in order to extend support for the All-Party Government proposed by President Ranil Wickremesinghe.

Last week, President Wickremesinghe invited all parties representing the Parliament to join in the formulation of an All-Party Government. MP Dullas Alahapperuma and his group of MPs met President Ranil Wickremesinghe yesterday for a discussion.

The MP said his group has laid down the following conditions for the formation of an All-Party Government.

MP Dullas Alahapperuma further said that his group had expressed that distortion of current public opinion is represented within the Parliament at the moment.
19 Views